=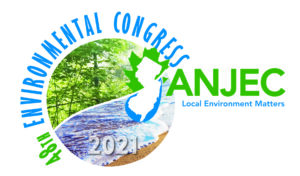 ANJEC is pleased to offer our 48th Annual Environmental Congress in an all-virtual Zoom format!
Beginning on Tuesday, October 19th at 7pm and continuing through Friday, October 22 at 7pm with workshop sessions daily.
One small $25 fee for all 10 sessions!  All sessions will be recorded and shared to all registered.
Register here by credit card.
Environmental Commissions & other municipal groups pay a maximum of $100 for any/all to attend all sessions, access to all recordings.

Click here for a printable registration form.
Click here for invoice to process purchase order/voucher municipal payments
***Community Forestry CEUs are available for select sessions.  One (1) credit per sessions marked with ***.

Awards to be presented at the 2021 Environmental Congress:
2021 ANJEC Environmental Achievement Awards
Municipal Leadership Awards
Master Schedule
Click here for full workshop descriptions
Tuesday, October 19, 7:00pm:
Welcome and Introduction to the 48th Annual Environmental Congress
Presentation of Municipal Leadership Awards

***Keynote Address: Climate Change and Health Equity: Demystifying the Many Truths Surili Patel -click here for bio
Wednesday, October 20, 12:00pm (noon):
***Workshop Session:  Environmental Justice Advances:  Tools and Resources for Community Involvement
Wednesday, October 20, 4:00pm:
***Workshop Session:  Stormwater Management: Challenges & Solutions
Wednesday, October 20, 7:00pm:
Workshop Session:  New Jersey Legislative Updates
Thursday, October 21, 12:00pm (noon):
***Workshop Session: Tools for Local Climate Action
Thursday, October 21, 4:00pm:
Workshop Session: Moving Forward with Electric Vehicles
Thursday, October 21, 7:00pm:
Workshop Session:  New Jersey's Clean Energy Initiatives
Friday, October 22, 12:00pm (noon):
***Featured Presenter:  NJDEP Commissioner Shawn LaTourette

Presentation of 2021 ANJEC Environmental Achievement Awards
Friday, October 22nd, 4:00pm:
***Workshop Session:  Social Media Tools for Environmental Commissions,  Networking Session
Friday, October 22nd, 7:00pm:
Musical Celebration & Closing Session: Musician Maxwell Kofi Donkor
Click here for Full Workshop Descriptions
Click here for Speaker details
Register here by credit card
Environmental Commissions pay a maximum of $100 for any/all to attend all sessions, access recordings
Click here for invoice to process purchase order/voucher municipal payments
Scholarships are available, click here for details

Thanks to our 2021 Environmental Congress CoSponsors: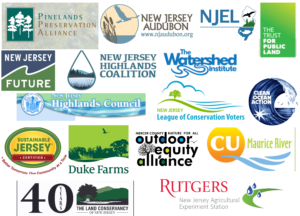 Thanks to our 2021 Environmental Congress Business Sponsors::