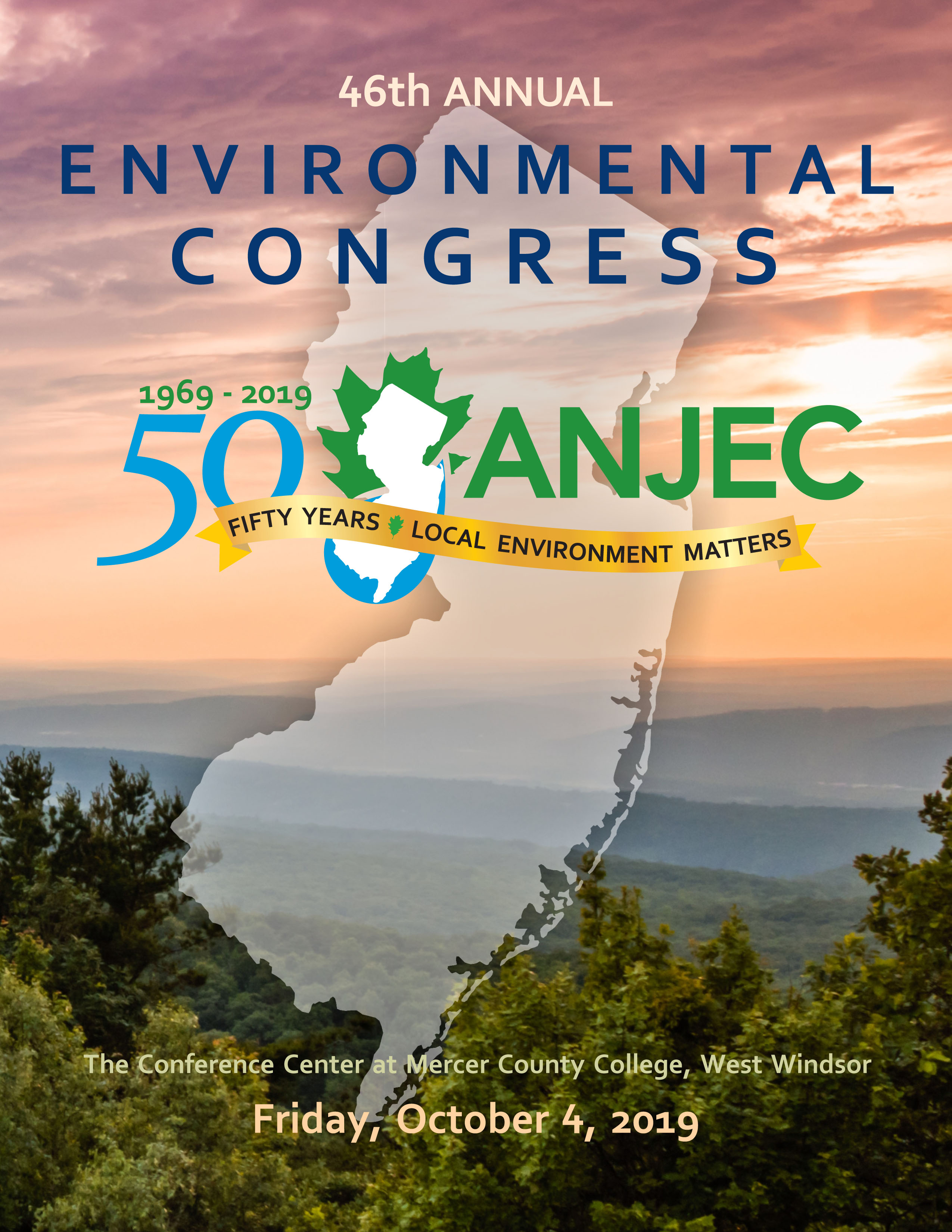 Annual Environmental Congress
Friday, October 4th
9:00am – 4:30pm
The Conference Center at Mercer County College
1200 Old Trenton Road
West Windsor
The Environmental Congress is an annual statewide gathering of environmental commissions, local officials, agencies, citizen groups and environmental organizations.
Keynote address: 
New Jersey's Changing Climate: What Lies Ahead? Dr. Anthony Broccoli, Professor & Chair of the Rutgers Department of Environmental Sciences, Co-Director of the Rutgers Climate Institute
Featured Speaker:
NJDEP Commissioner, Catherine McCabe
Workshop Sessions – Topics include:
·         Electric Vehicle Charging –Moving ahead
·         Local Plastic Actions
·         Recycling Resources and Tools
·         Highlands Update
·         Stormwater News
·         Energy View –the New Energy Master Plan and More
·         Shoreline Restoration Projects
·         Urban Farming          

Exhibits:
Non-profits and environmental businesses, Ride & Drive Electric Vehicle exhibit, Local Artisans!
Thanks to these event supporters:Atlantic City Electric, an Exelon Company, Bayshore Family of Companies, GZA, GeoEnvironmental, Inc., New Jersey American Water, Wakefern Food Corp and ShopRite Stores.
Click here for workshop descriptions
Type of Registration:
ANJEC Member $75
Non-member $85
New Membership with Congress Registration $110
**$15.00 will be added for registrations after September 20.
Registration fee includes lunch and continental breakfast.
Pay securely with your credit card using PayPal.
Click here for form to register by voucher/purchase order, or registration by mail, email, or fax.

Print form and mail to ANJEC, PO Box 157, Mendham NJ, 07945.
You can also email, (info@anjec.org) fax 973-539-7713,
or call ANJEC (973-539-7547) for assistance.