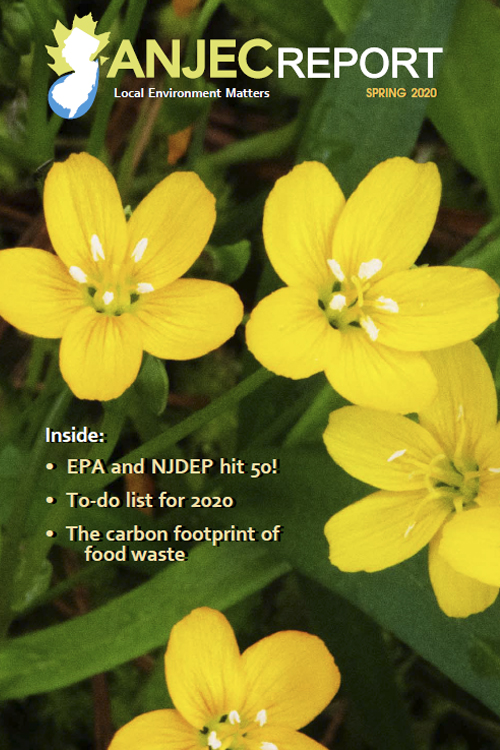 Highlights from the Spring 2020 Issue
EPA and NJDEP hit 50!
To-do list for 2020
The carbon footprint of food waste
The Association of New Jersey Environmental Commissions' quarterly journal, the ANJEC Report, explores environmental issues in New Jersey and offers practical suggestions for local action. In each issue, our 2,500 readers receive articles on current important local, state and federal laws and successful programs, including case studies and references for additional information. Subjects covered include suburban sprawl, urban environmental issues, drinking water resources, stormwater management, stream corridor protection, land use planning, open space, plant and animal habitat and tree preservation. The ANJEC Report also regularly carries accounts of environmental commission accomplishments, research reports from the ANJEC Resource Center on current high-interest topics, and steps that individuals can take to address key environmental issues in their communities.
Future Issues
To receive new issues of the ANJEC Report as they are published, join ANJEC
Past issues ()