ANJEC is now accepting applications from environmental commissions for grants of up to $1500 each for local open space stewardship projects. Learn More.

What is Single Use Plastic Pollution?
Single-use plastics are items that are generally used only once before they are thrown away or recycled. Most common examples are plastic bottles, bags, Styrofoam, straws, cigarette butts, monofilament fishing lines and balloons. New Jersey residents alone go through 4.4 BILLION plastic bags each year.
Plastics have been found in the food we eat and the water we drink and threatens our $44 billion coastal economy and the 838,000 workers employed in the fishing and tourism industries.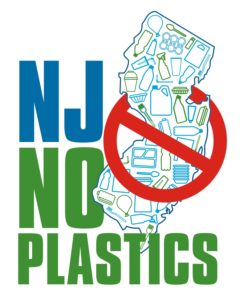 ANJEC can provide you with resources and tools to fight plastic pollution in your municipality:
Plastic-Free Resources:
ANJEC has compiled more tools that can be used at the local level: strategies for public engagement, scientific reports, sample press releases, fact sheets, marketing programs and more.
Email ANJEC or call 973-539-7547 for assistance. 

ANJEC has joined other environmental organizations in opposing natural gas development using hydraulic fracturing (hydrofracking) that threatens the quality of our waterways by extracting millions of gallons of water from the Delaware River and its tributaries. The water is then laced with toxic chemicals including volatile organic chemicals and carcinogens like benzene, methyl benzene, and formaldehyde and injected below ground into the well. The process releases these as well as naturally occurring toxic chemicals that are trapped in the shale deposits, and brings them to the surface in the wastewater.
ANJEC supports a ban on hydrofracking and for regulation by the Delaware River Basin Commission to prevent pollution and avoid degradation of the water resources and ecosystems of the Delaware River Watershed.
At least three New Jersey municipalities have enacted ordinances banning fracking and dozens of NJ communities have passed resolutions opposing the dangerous consequences of hydrofracking.