One of the many coronavirus fears is about the safety of using reusables. ANJEC has compiled a list of Q&A and resources to share in your community:
1. Are reusables safe?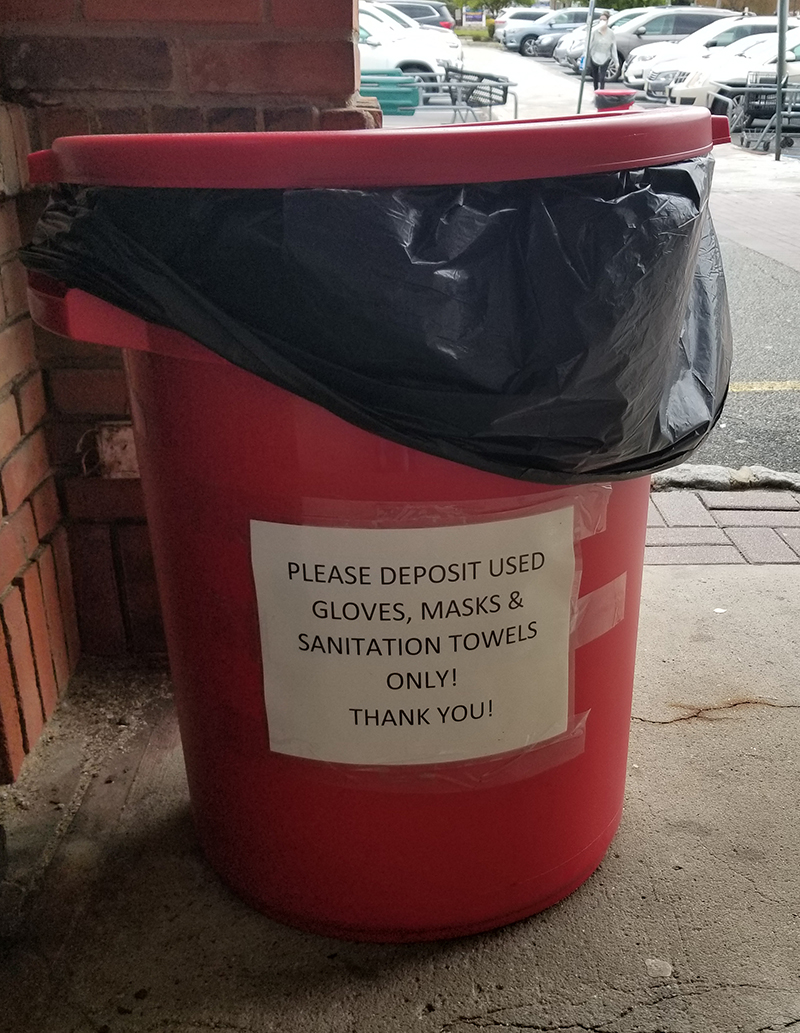 – Yes, the short answer is that soap and hot water are effective at killing coronavirus, other viruses, and bacteria. Home and commercial dishwashers are more effective than hand-washing because of the added benefit of high temperature and prolonged washing.
– State health codes ensure that commercial dishwashing will kill all pathogens, and the coronavirus is especially sensitive to soap and heat.
– Food safety experts have said there is no evidence that reusable bags pose a greater risk of transmitting the COVID-19 virus than single-use plastic bags. Reusable bags do not need to be banned from stores. According to North Carolina State University Extension's program in food safety.
-There is currently no credible evidence that coronavirus or any other health-threatening pathogens are transferred by reusable bags or containers. Neither has the industry shown that reusable cups, containers or other forms of food packaging has caused any illness. According to the U.S. Food and Drug Administration, "There is no evidence of food or food packaging being associated with transmission of COVID-19."
2. Aren't disposables more safe?
– No, they're not when compared to properly washed reusables. Single-use disposables can harbor viruses and pathogenic bacteria. They are subject to whatever pathogens have settled on them from manufacture, transport, inventory stocking, and eventual use.
– In addition, according to a recently-released peer-reviewed scientific consensus statement, over 12,000 chemicals are used in food packaging, and many of them are hazardous to human health. Migration of these toxic chemicals out of disposables into our food and drinks is not an issue with non-plastic reusables. ‍
3. Can I use my reusable water bottle or coffee cup?
– Absolutely. Coronavirus mainly spreads through coughs and sneezes, not your reusable water bottle or cup.
– The best water refill options when you're out and on-the-go are hands-free electronic water refilling stations like you see at the airport. If you don't have easy access to one of these, then you can use the tap or the water cooler. Just don't let your water bottle directly touch the spigot, and be mindful about washing your hands after touching communal surfaces.
– The same logic applies to your coffee cup. Just don't touch your cup directly to the spigot or coffee pot, and wash your hands.
– Also, don't forget to wash your bottle or cup with soap and water, preferably in a dishwasher.
4. What are some tips for using a reusable bag?
– Bring clean, washed bags to the grocery store. If possible, sanitize the shopping cart before you put your bags in it. Many stores offer disinfectant wipes at their entrances.
– At checkout, avoid putting your bags on the counter. Rather, keep your bags in the cart as you pack up groceries.
– Wash your bags after each trip to the grocery store. Soap and hot water are effective at killing coronavirus, other viruses, and bacteria.
5. My local grocer is NOT allowing me to use reusable bags. What are my options?
– Understanding the employee safety is number one concern, offer to bag your own groceries
– Choose to put your groceries loosely back in the cart or use a box (e.g., Costco)
– Ask your grocer to stop using single-use plastic: https://beyondplastics.org/article/ask-your-grocery-store-to-stop-selling-things-packaged-in-single-use-plastic/
6. What can be done about all the personal protective equipment (PPE) littering our streets and waterways?
– Ask your grocer/retail store if they will put out specially marked trash containers for PPE. Or allow signage asking people to dispose properly
-Post on social media. Write op-eds.
– On a cleanup, track the amount of PPEs
7. Will coronavirus kill the growing zero waste lifestyle, built on bring-your-own (BYO), reuse, and bulk shopping?
– No, the zero waste lifestyle is here to stay and is gaining more traction every day. While the coronavirus will change many things in our lives for a time, it won't change our core values like working for healthy people, a healthy planet, and a sustainable economy.
– But just like take-out and food delivery, this crisis is also showing us that we need better systems for BYO and bulk shopping. Hands-free dispensers and methods are part of the solution, as are on-site sanitizing for BYO. In addition, businesses can create new systems to provide clean, sanitized reusable containers for bulk purchasing on deposit – similar to how local dairies are bringing back the reusable milk bottle.
– We have to stay vigilant. Stay in touch with your township council and community.
Sources
https://www.cdc.gov/coronavirus/2019-ncov/prevent-getting-sick/prevention.html
https://www.upstreamsolutions.org/blogs/plastic-pollution-reuse-and-covid-19
https://beyondplastics.org/take-action/
https://www.northjersey.com/story/opinion/2020/04/02/coronavirus-nj-dont-frightened-into-using-single-use-plastic-bags-opinion/5088278002/

What is Single Use Plastic Pollution?
Single-use plastics are items that are generally used only once before they are thrown away or recycled. Most common examples are plastic bottles, bags, Styrofoam, straws, cigarette butts, monofilament fishing lines and balloons. New Jersey residents alone go through 4.4 BILLION plastic bags each year.
Plastics have been found in the food we eat and the water we drink and threatens our $44 billion coastal economy and the 838,000 workers employed in the fishing and tourism industries. ANJEC is here to provide guidance and feedback on municipal ordinance.  Please note that the language in the State bill (S864/A1978) continue to fluctuate and we attempt to provide the latest information.    ANJEC is here to provide you with resources and tools to fight plastic pollution in your municipality.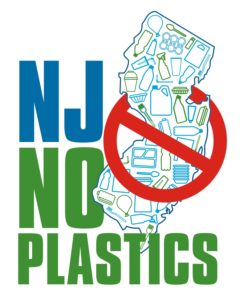 ANJEC has compiled more tools that can be used at the local level: strategies for public engagement, scientific reports, sample press releases, fact sheets, marketing programs and more.
Email ANJEC or call 973-539-7547 for assistance. 

Lechner Scholarship
For Student in Environmental Field
$1200 Scholarship to be awarded for 2020
The Association of New Jersey Environmental Commissions (ANJEC) is offering a $1200 scholarship for a student entering his/her junior or senior year at a New Jersey college or university.
The Lechner Scholarship Fund is a living memorial to Hermia Lechner in recognition of her many years of dedicated service and contributions to the preservation of open space and natural resources in New Jersey. The scholarship is granted to encourage qualified students to pursue a career in a field related to environmental protection.
Click here for application.  Deadline Friday, September 14, 2020.

ANJEC has joined other environmental organizations in opposing natural gas development using hydraulic fracturing (hydrofracking) that threatens the quality of our waterways by extracting millions of gallons of water from the Delaware River and its tributaries. The water is then laced with toxic chemicals including volatile organic chemicals and carcinogens like benzene, methyl benzene, and formaldehyde and injected below ground into the well. The process releases these as well as naturally occurring toxic chemicals that are trapped in the shale deposits, and brings them to the surface in the wastewater.
ANJEC supports a ban on hydrofracking and for regulation by the Delaware River Basin Commission to prevent pollution and avoid degradation of the water resources and ecosystems of the Delaware River Watershed.
At least three New Jersey municipalities have enacted ordinances banning fracking and dozens of NJ communities have passed resolutions opposing the dangerous consequences of hydrofracking.