ANJEC is pleased to offer our 47th Annual Environmental Congress in an all-virtual format!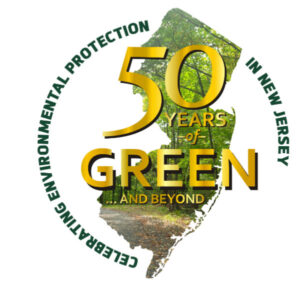 Thursday evening and Friday mid-day sessions all through the month of October.
One small $25 fee for all 10 sessions! All sessions will be recorded and shared to all registered.
Register here by credit card
Master Schedule
Thursday, October 1, 6:00pm
• Welcome and Introduction to the 47th Annual Environmental Congress
• 2020 Environmental Achievement Awards Presentation
• Special Guest messages
Friday, October 2, 12:00pm (noon)
• Featured Presentation: Catherine McCabe-NJDEP Commissioner –Presentation, Q&A Session
Thursday, October 8, 6:00pm
• Workshop Session: Climate Resilience Initiatives & Programs
Friday, October 9, 12:00pm (noon)
• Workshop Session: Stormwater, Green Infrastructure
Thursday, October 15, 6:00pm: Social Evening
• Featured NJ performers and artists
Friday, October 16, 12:00pm (noon)
• Keynote Presentation: Judith Enck, Environmental Policy Expert, Founder, Beyond Plastics
Thursday, October 22, 6:00pm
• Workshop Session: New Jersey Legislative Update
Friday, October 23, 12:00pm (noon)
• Workshop Session: Clean Energy Projects in New Jersey
Thursday, October 29th, 6:00pm
• Workshop Session: Environmental Justice Advances
Friday, October 30th, 12:00pm (noon)
Hear about how environmental commissions around the state have adjusted and thrived during this unique time by
instituting new procedures and programs. This session will provide reports from successful Environmental Commissions as well as a networking opportunity for all to share ideas and program initiatives.
For full details please download the Master Schedule in PDF format [click here]
Register here by credit card